Pally Solar Rechargable Proximity Tag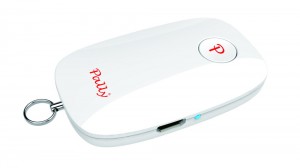 Pally Smart Key Finder (KF-LI) is a Bluetooth Smart proximity key fob which implements Find-me and Electronic Leash capabilities. KF-LI has a solar powered charging panel and a rechargeable battery. Using the highly power efficient Nordic nRF51822 system-on-chip solution, 1 hour exposure to daylight will allow KF-LI to operate for 7 days.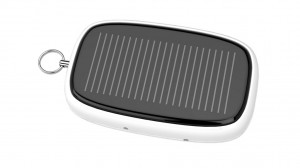 Working with a smart phone, Pally Smart Key Finder allows users to locate their misplaced object right from the smart phone. The Find-Me function can be used to locate objects up to 50 meters (164 feet) away. You can attach the Smart Key Finder key fob to easily misplaced objects, such as keys, wallets, purses, remote controls, canes and umbrellas, etc. A free app Smart Finder is available for smart phone (currently on iTunes App Store for iPhone and will be available soon for Android devices). The Smart Finder app pairs up your smart phone with the key fob securely. When the Find-Me service is activated on your smart phone, the Smart Key Finder key fob will beep and flash. The Smart Finder app has a unique feature to guide you towards the lost object. It has a signal strength indicator which gives you a sense of distance between you and the lost object.
The Electronic Leash function ties your Smart Key Finder attached object to your smart phone. Alerts will be sounded if the two are separated at a distance, on the phone, the Smart Key Finder or both. The GPS location is also recorded in the app to help you return to look for the lost object. Electronic Leash is perfect for situations such as keeping any eye on wandering kids/pets in a park or your valuables when travelling. The distance can be configured as follows. Low: 25+ meters Medium: 10~25 meters High: 5~10 meters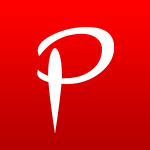 Free apps are available for both iOS and Android devices.
You can download the development guide and user guide below.
You can purchase Pally Smart Finder from Amazon.