Pally Smart Key Finder (KF-4A)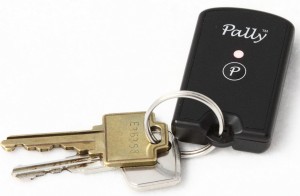 Pally Smart Finder is the 3rd generation object finder using Bluetooth 4.0 (Bluetooth Low Energy) technology to location object directly from your smartphone.
Pally Smart Finder stands out from other comparable products with a 2+ year battery life and very loud (90dB) alert sound. The batteries can be easily replaced with standard AAAA batteries. You don't need to worry about recharging anymore. Its specially designed antenna has an effective range up to 150ft/50m.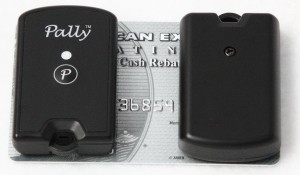 Pally Smart Find also has a Virtual Leash function which ties your smartphone to the object attached to Smart Finder. Alerts will be sounded on the smartphone, Smart Finder or both if the object is separated from your iPhone or if the object comes back in range. The alerts and sensitivity of the Virtual Leash can be configured.
You can use the virtual leash feature in many situations, such as reminding your kids of straying away too far, alerting when your purse or other valuables are left behind, or your bags coming out of luggage conveyor belt at airport.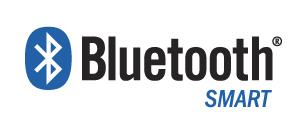 If you're a Bluetooth 4.0 developer, Pally Smart Finder has another feature. Its firmware can be upgraded wirelessly to be used in areas such as iBeacon micro-location, remote for smartphone, home automation, office security, enterprise inventory tracking, etc.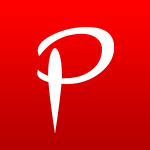 Free apps are available for both iOS and Android devices.
You can download the development guide and user guide below.

Tom's Guide reviewed 11 Bluetooth key finders and chose Pally Smart Finder KF4A to be the Runner-Up for its Best range, Loud and clear alarm, and Adjustable virtual leash feature.
You can purchase Pally Smart Finder from Amazon.