Bluetooth Smart Scanner iOS App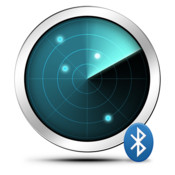 Bluetooth Smart Scanner is the fastest app to find all Bluetooth Smart devices around you. It shows detailed information that Bluetooth Smart devices advertise, including device name, signal strength (RSSI), supported services, battery level, etc.
The app can be used for discovering and debugging Bluetooth Smart devices, by the professionals and people who are just curious.
We plan to release updates with enhanced capabilities. If you have any suggestion or request, please comment below.
Smart Scanner is a free iOS app which can be download from iTunes App store.